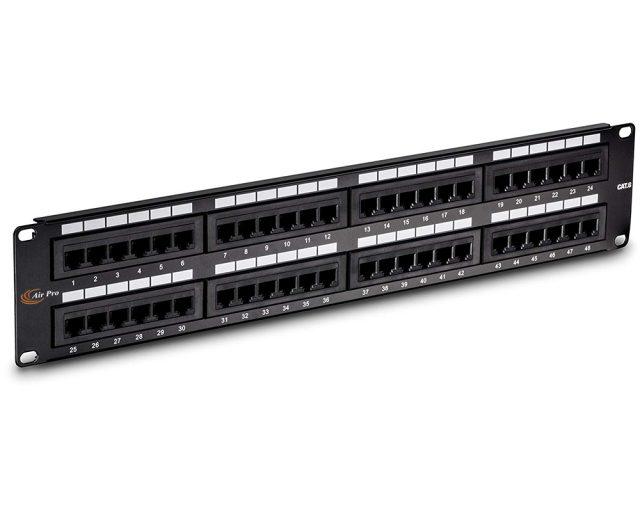 AIR-MAX A24PU, 24Port Modular Patch Panel
The design of other information modules goes beyond expected grade demand.
Various information modules provide more choice for cabling system operation.
Apply to install standard 19" equipment bracket, case and wall mounted tow rack.
Single-cord and multi-line pair impact tools are available.
Label and embedded icons are convenient to label and manage.
Horizontal distribution or equipment termination on long-distance communication.
Multi-user communication jack in working area.
Interactive termination on merger point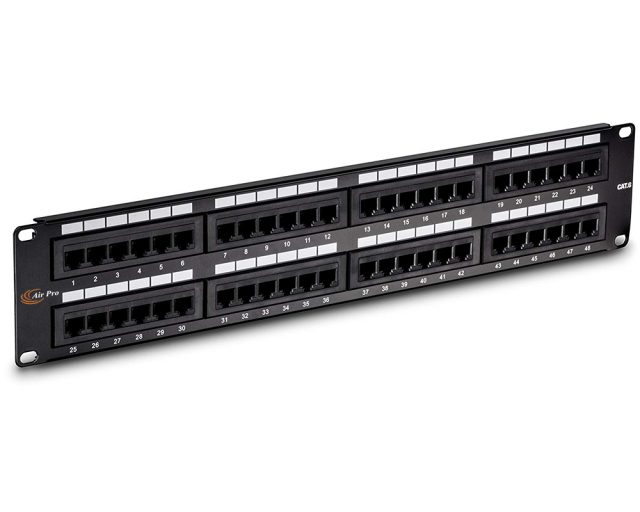 AIR-MAX A12PL, 12Port RJ45 Patch Panel
Various information modules provide more choice for cabling system operation.
The design of other information modules goes beyond expected grade demand.
Apply to install standard 19" equipment bracket, case and wall mounted tow rack.
Label and embedded icons are convenient to label and manage
Single-cord and multi-line pair impact tools are available.
Interactive termination on merger point.
Horizontal distribution or equipment termination on long-distance communication.
Multi-user communication jack in working area.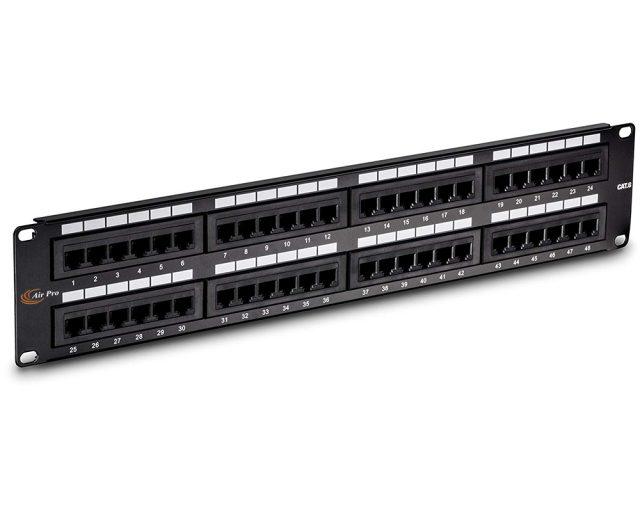 AIR-MAX A24PL, 24Port Modular Patch Panel
The design of other information modules goes beyond expected grade demand.
Various information modules provide more choice for cabling system operation.
Apply to install standard 19" equipment bracket, case and wall mounted tow rack.
Single-cord and multi-line pair impact tools are available.
Label and embedded icons are convenient to label and manage.
Horizontal distribution or equipment termination on long-distance communication.
Multi-user communication jack in working area.
Interactive termination on merger point