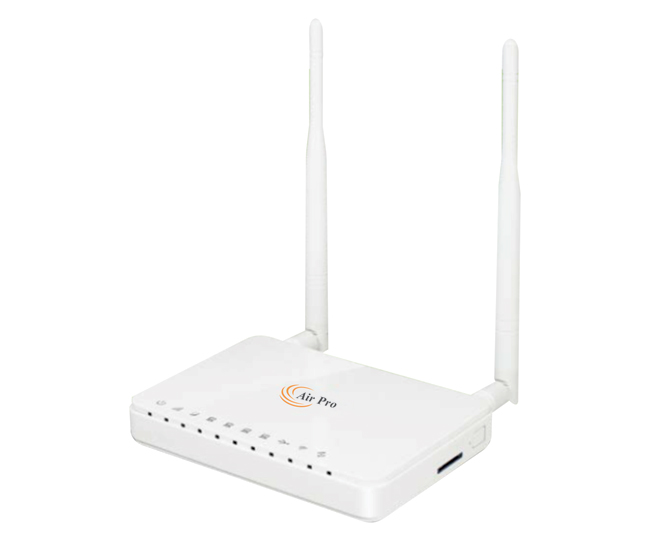 4G LTE WiFi 802.11n CPE Router
Multiple bands support included TDD LTE and FDD LTE.
CAT-4 LTE with peak download rate to150Mbps.
Fallback to 3G/2G if LTE network is not stable.
Dual APN for one SIM card to provide 2 individual internet connections.
LTE/3G/2G IP Passthrough feature make CPE work as a modem for other devices.
High performance detachable external antenna.
4-port 10/100 Mbps switch.
Ethernet port #4 can be configured as a WAN interface for broadband connectivity.
Wireless speed of up to 300Mbps.
GRE tunnel
TR069 support
IPv6 Dual Stack support.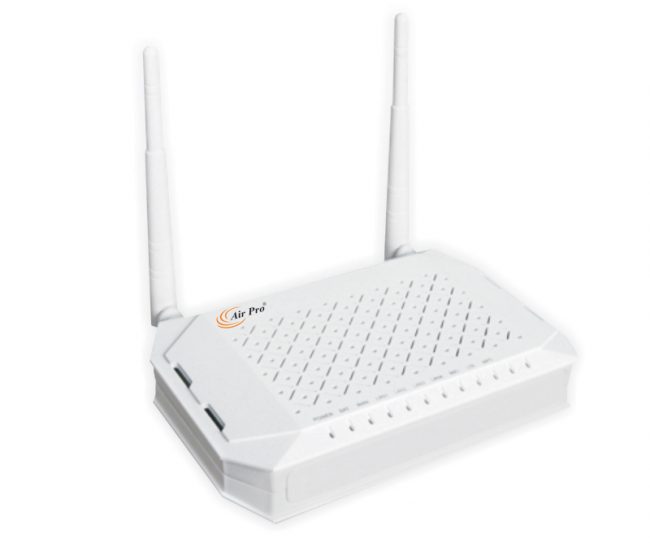 AP-2221HW, N300 Wireless 4G/LTE Router
4G LTE – Support up to 150Mbps downlink and 50Mbps uplink speed
Supported mobile network type –FDD-LTE, TDD-LTE, WCDMA,TD-SCDMA
Supported connection types in normal Wi-Fi Router Mode –Supports PPPoE,
Dynamic IP, Static IPCable Internet Access
300Mbps Wi-Fi – Easily share wireless to users with low latency
MIMO Tech – One external antenna and one internal antenna to deliver the best wireless signal, fully expand coverage
Wireless Security– Supports 64/128-bit WEP, WPA/WPA2 andWPA-PSK/WPA2-PSK encryption
WPS – Wireless security encryption easily at the push of the WPS button
IPv6 – Support next generation network
Guest Network– Create a completely separate Wi-Fi network for your guests' devices, ensuring they do not have access to your home
network or to the shared USB hard drive with all your personal data.
Parental Control – Allows parents or administrators to establish restricted access policies for children or sta­ff
Simple set up with GUI – friendly GUI makes installation easier and faster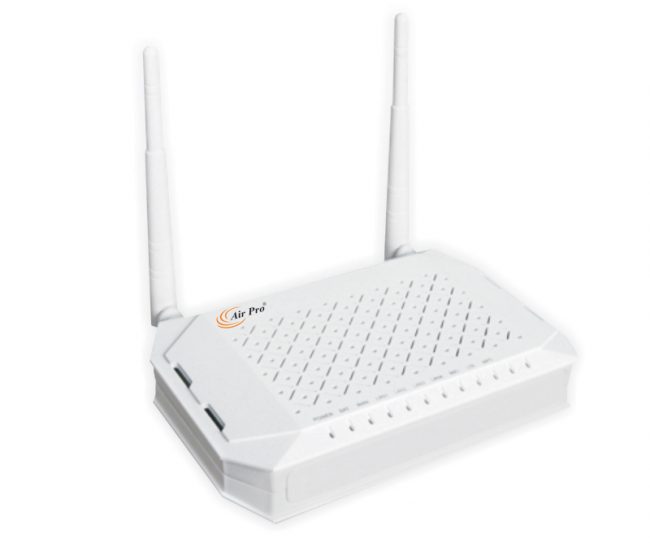 AP-2421HW-V, N300 Wireless 4G/LTE VolP Gateway
4G LTE – Support up to 150Mbps downlink and 50Mbps uplink speed
Supported mobile network type –FDD-LTE, TDD-LTE, WCDMA,TD-SCDMA
Supported connection types in normal Wi-Fi Router Mode –Supports PPPoE, Dynamic IP, Static IPCable Internet Access
300Mbps Wi-Fi – Easily share wireless to users with low latency
MIMO Tech – Two external antennas to deliver the best wireless signal, fully expand coverage
Wireless Security– Supports 64/128-bit WEP, WPA/WPA2 andWPA-PSK/WPA2-PSK encryption
WPS – Wireless security encryption easily at the push of the WPS button
VOIP function –2 FXS ports helps users save phone bills by making phone calls over the Internet
4-Port Switch – Extend the LAN to more devices and further distance
IPv6 – Support next generation network
TR-069–Manage settings and updates remotely from any end equipment
Guest Network– Create a completely separate Wi-Fi network for your guests' devices, ensuring they do not have access to your home network or to the shared USB hard drive with all your personal data
Parental Control – Allows parents or administrators to establish restricted access policies for children or sta­ff
Simple set up with GUI – friendly GUI makes installation easier and faster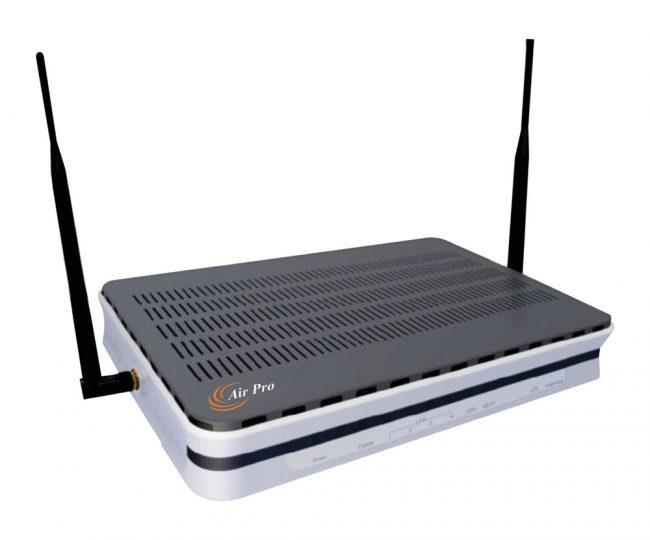 Wireless-N VPN Broadband Router
Dual-WAN ports - Wireless-N VPN Broadband Router and Gigabit Ethernet WAN (EWAN) for broadband connectivity
Broadband Router embedded with a built-in SIM card slot
Gigabit WAN and LAN
Fibre (FTTC/FTTP/FTTH) ready with high WAN throughput
Embedded IPSec, PPTP, L2TP, GRE and OpenVPN secure VPN connection with powerful encryption
IPv6 ready (IPv4/IPv6 dual stack)
SMS Control
USB port for storage/NAS: SAMBA server, FTP server
QoS for traffic prioritization
Multiple wireless SSIDs with wireless guest access
Supports IPTV applications
Ideal for SOHO, office, and home users