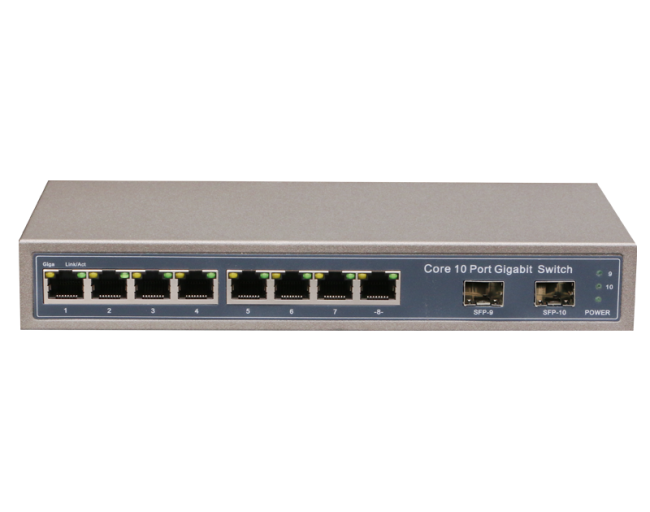 8GE+2SFP Ports Managed Reverse PoE Switch with 8-Port PoE
Port1-7 for PoE In, Port 8 for PoE Out,2SFP Fiber UPLINK PORT.
PoE Output 24V 1A.
IP67 Waterproof box.
Support 24V Passive PoE compliant PSD and PD.
used for FTTx for power up ONU in building.
Uplink Port for Gigabit SFP Fiber application.
8K entry MAC address table with auto-learning and auto-aging.
Support QVLAN ,QoS, RSTP Function.
Support SNMP managed.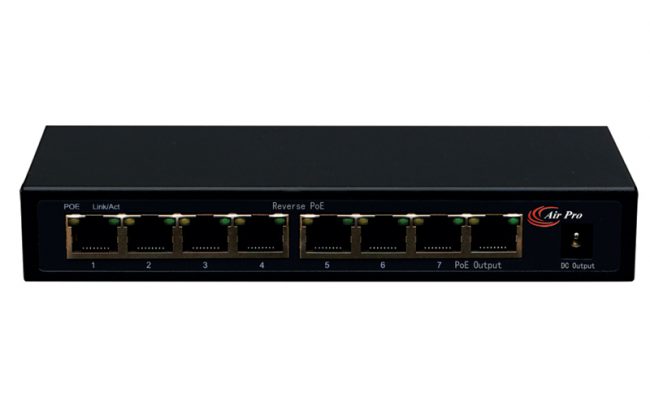 AP-ESR-2108, 8-Port 10/100Mbps Reverse PoE Switch
With 6 reverse incoming PoE ports, the 7th and 8th port is PoE output.
Working with 24V passive PoE compliant PSE, expands FTTX network.
Support Port VLAN and Requires no configuration and installation.
Output power supply 24V via Uplink port and 5v/12v/ via DC port.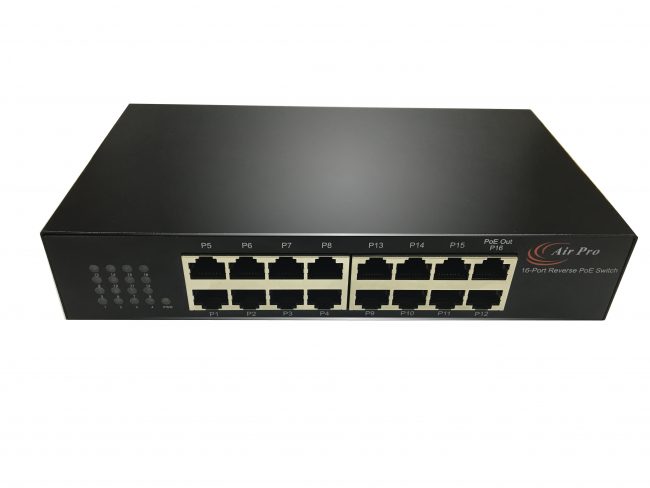 16-Port 10/100Mbps Reverse PoE Switch with 15-Port PoE In ES2116R
With 15 reverse in coming PoE ports, the 16th port is PoE output
Working with 24V passive PoE compliant PSE, expands FTTX network
Requires no configuration and installation
Output power supply 24v via Uplink port or DC port